Galeria Berenice Arvani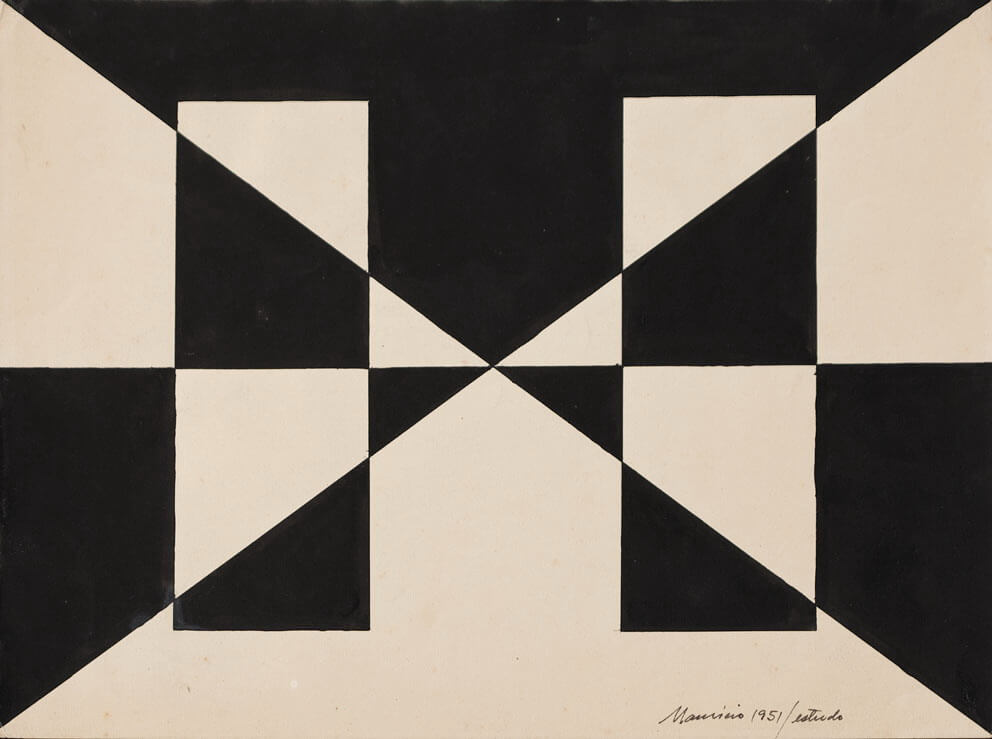 Maurício Nogueira Lima
Bio
Mauricio Nogueira Lima (1930-1999) Painter, visual artist, graphic artist, architect, designer and teacher. In 1952 became part of the Ruptura Group invited by Waldemar Cordeiro. Participated in several exhibitions of constructivist art in Brazil and in some European countries.He was invited to 3rd, 4th, 6th, 8th,9th,12th and 18th São Paulo biennals and also participated of Paulista Modern Art Exhibition in several countries such as Argentina, Chile, Peru, Italia, France and England.
Maurício Nogueira Lima
Title: Untitled
Medium: Ink on cardboard
Year: 1951
Dimensions: 23 x 30 cm. - 9 x 11,8 in.
Price: US$ 10,000.00
Additional information
- Participated in the exhibition "Anos 50 – 50 obras", Galeria Berenice Arvani, May 13 to June 26, 2009.
Wall reference
2.5 x 4m / 98.4 x 157 in