Imaginart Gallery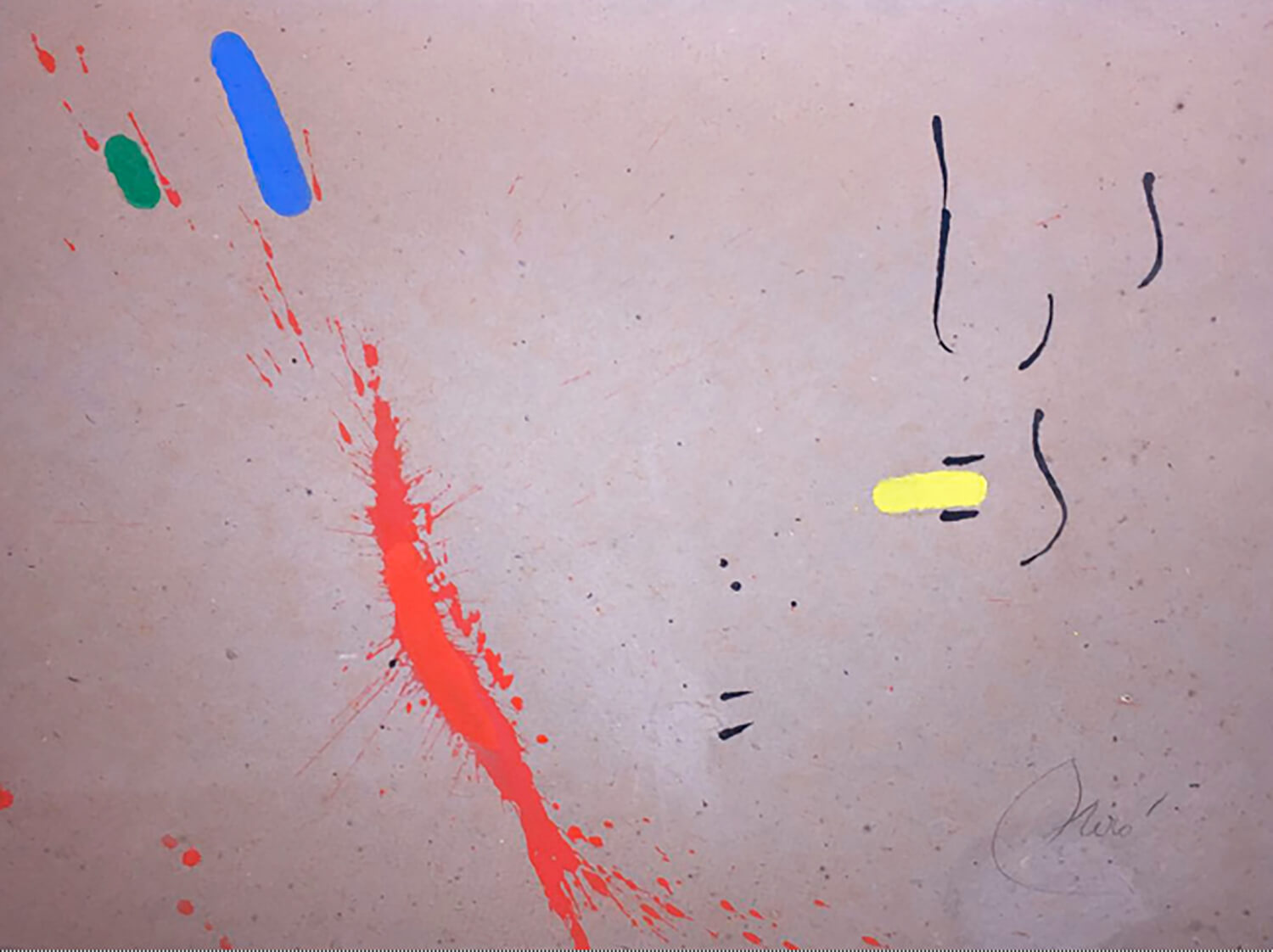 Joan Miró
Bio
Joan Miró is one of the leading figures of 20th century art. From the beginning of his career, Miró relates with avant-garde scene. At the end of 1920 he lived in Paris, though he made long stays in the familiar farmhouse in Montroig (Tarragona). Those were the years in which he discovered and developed his personal artistic language. At the French capital he met André Masson, who had a relationship with the Group of the Rue Blomet. Since then, Miró's sensitivity has aproach to the surrealist movement. During the 30s, Miró began the fase "painting murder", in which he leaves off this discipline in order to experiment with other media such as bronze, stone, graphic work or even tapestry creating different textures.After the Spanish Civil War he was forced to change his residence. In 1956, he settled permanently in Palma de Mallorca. In 1975 Miró created the Joan Miró Foundation, with the aim of being a contemporary cultural and artistic center.
Joan Miró
Title: Sin título
Medium: Gouache and India ink on cardboard
Year: 1973 - 1976
Dimensions: 50 x 39 cm
Additional information
Obra certificada por Jacques Dupin. Bibliografía: J. Dupin; Ariane Lelong-Mainaud, Catálogo razonado. Drawings IV.1973-1976, Daniel Lelong and Successió Miró, Paris, 2013, Pág. 236; W. Schmalenbach, Joan Miró, Propyläen, Berlin, 1982, nº 96, p. 146.
Wall reference
2.5 x 4m / 98.4 x 157 in