Troconi Letayf & Campbell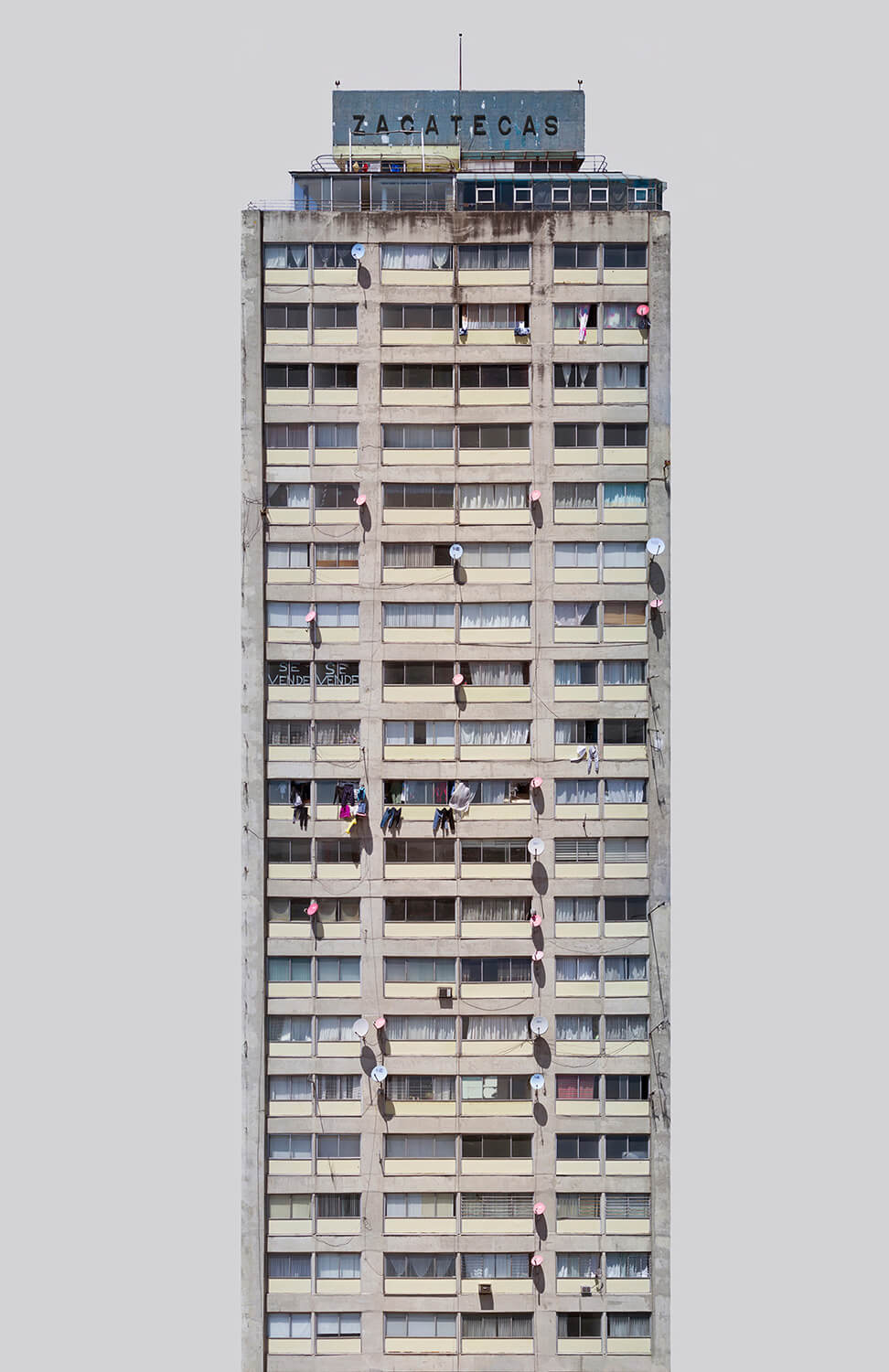 Adam Wiseman
Bio
Adam Wiseman (Mexico 1970). He has received numerous awards including A Photolucida Critical Mass top 50, the Best of Show Award from the Photo Review Competition, and Sistema Nacional de Creadores from FONCA, on two occasions. He was chosen for the XVI and XVII Biennial of Photography, the PhotoEspaña awards, and is a two-time Prix Pictet nominee. His work has been exhibited in several countries, and published in numerous prestigious international magazines and newspapers.
Statement
Tlatelolco, emblematic architectural work inaugurated in 1964, is for Wiseman "both a choreographed urban landscape and the portrait of a community" in this project documented in photography and video, which has the invaluable collaboration of the residents of the Chihuahua Building.
Adam Wiseman
Title: Edificio Zacatecas
Serie: Tlatelolco desmentido
Medium: Archival-quality digital print on 100% cotton paper.
Date of print: 2018
Capture year: 2017
Dimensions: 150 x 110 cm - 59 x 43 in
Edition: 10
Price: US$ 5,000.00
Additional information
The Zacatecas and Chihuahua buildings witnessed the great tragedies that have characterized this housing complex: the Tlatelolco massacre in 1968 and the 1985 earthquake. Through this work, Adam Wiseman pays homage to its inhabitants.
Wall reference
2.5 x 4m / 98.4 x 157 in