Troconi Letayf & Campbell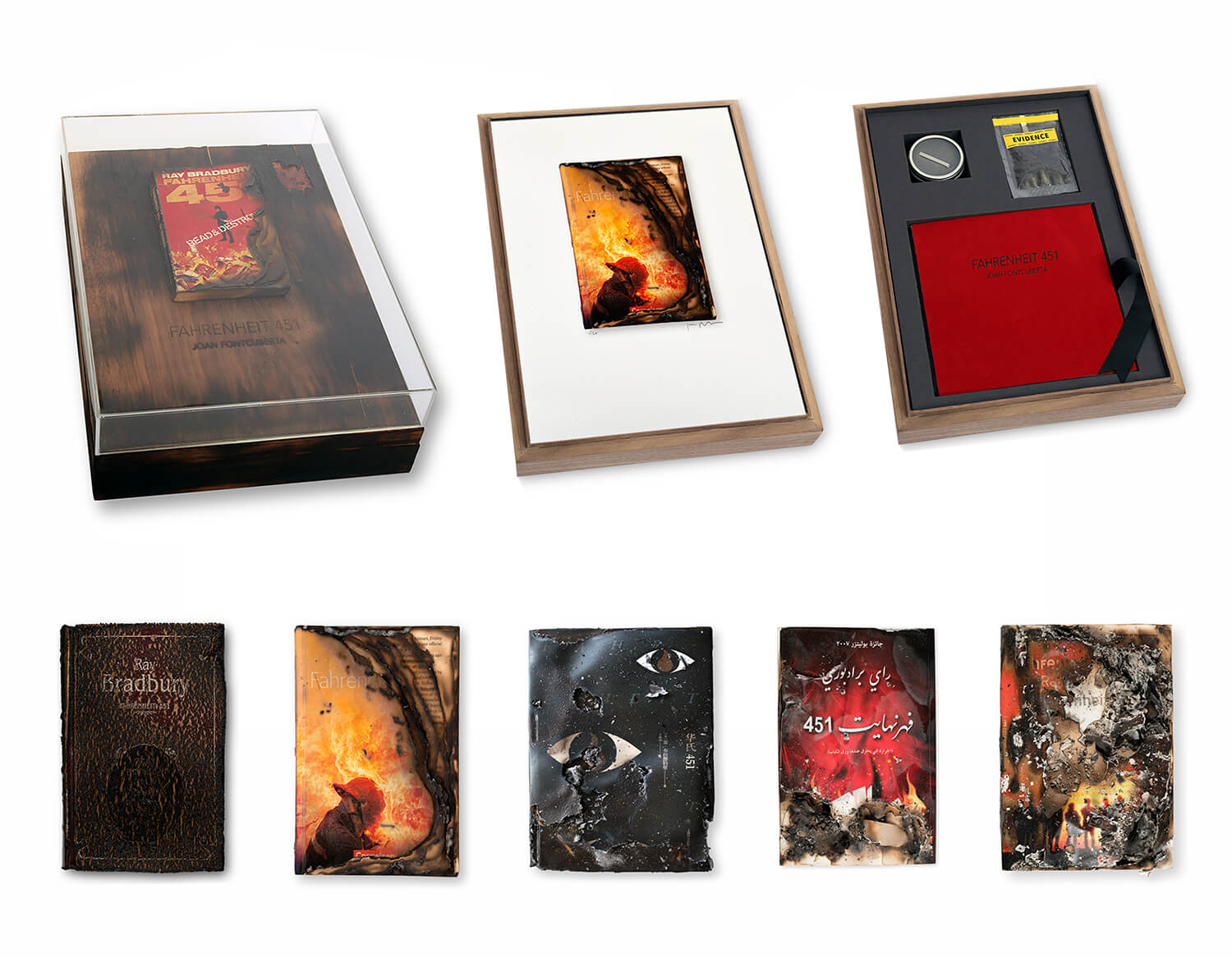 Joan Fontcuberta
Bio
Joan Fontcuberta (Barcelona, ​​1955) Internationally recognized as one of the most lucid exponents of photography as creator, writer, critic, and curator of exhibitions. Fontcuberta is a visiting professor at universities in Spain, France, Great Britain, and the United States. He is a regular contributor to specialized publications from around the world and author of several books and essays indispensable to understanding Photography as well as Contemporary Art.
Statement
In his new project Fahrenheit 451, Fontcuberta aspires to participate, from the frontlines of art, in this dissolution of frontiers, paying homage to books based on various manifestations of intolerance and barbarism, from a supine paradox: "burning books which deal, precisely, with burning books. To this end, I assembled as many copies of Bradbury's novel as I can, in a vast plurality of different editions and languages, which reveal its ecumenical and popular condition".
Joan Fontcuberta
Title: Fahrenheit 451
Medium: Wooden box-container with12 photographs signed by the artist, a booklet with a text by the author, and a video-action.
Capture year: 2020
Dimensions: 40 x 28 x 11 cm 16 x 11 x 4 in
Edition: 20
Price: US$ 7,500.00
Additional information
Artist's book/portfolio of work that pays homage to this book based on the manifestation of intolerance from a paradox: "The burning of books that deals, precisely, with the burning of books"