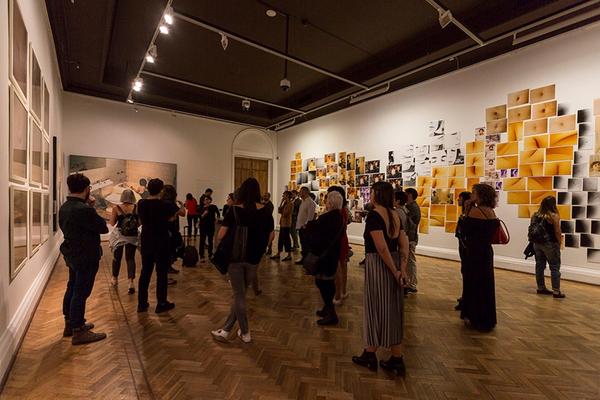 PINTA Experiences
PINTA Experiences is a new alternative focused on the development and maintenance of a new way of collecting art. A program developed by PINTA Art that seeks to generate a gathering space to bring the PINTA experience to everyday life with activities specially designed for people who want to get into contemporary art as well as for major collectors who wish to share our exclusive agenda.
Pinta Travels
Within the exclusive program of activities proposed by PINTA Experience, trips will be organized to exclusive destinations where art, gastronomy and unique experiences are combined. The proposed getaways include the Colomé Museum in Salta to see the work of James Turrell in the desert, the city of MARFA in Texas to see iconic works by Donald Judd and future biennials such as Venice, Sydney, Sao Paulo among others. PINTA will curate the trip and the experience.
EFG International is a global private banking group offering private banking and asset management services and is headquartered in Zurich. As a leading Swiss private bank, EFG International has a presence in major financial centres and growth markets and operates in around 40 locations worldwide, with a network spanning Europe, Asia Pacific, the Americas and the Middle East. An entrepreneurial spirit has shaped the bank since it was established in 1995, enabling it to develop hands-on solutions and to build long-lasting client relationships.
EFG's investment in modern and contemporary Latin American art is part of its commitment beyond banking that, in this context, seeks to utilise our entrepreneurial spirit by supporting and promoting regional artists and exhibitions globally.
For the seventh consecutive year, EFG is proud to be the main sponsor of PINTA MIAMI 2020. Additionally, the EFG Latin American Art Award, in Collaboration with ArtNexus, further highlights our commitment to the region, its culture and its people, enhancing the activities related to art that we support at an international level. In its tenth year, the prize recognizes the work of emerging artists, which are showcased in five contemporary Art Fairs in Latin America. The winner, each year, is announced during PINTA MIAMI.
To receive information about our events register here.